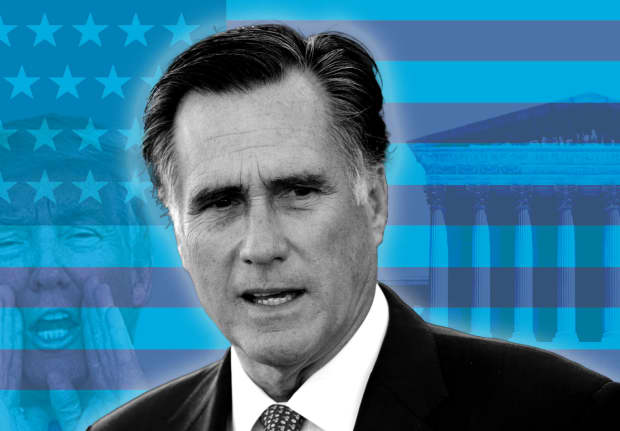 It wasn't all that long ago that Mitt Romney was cheered by the left as a ray of light in the darkness, after he became the first senator to have ever voted to remove a president of his own party.
But the love is gone.
Read: Republicans have the votes to confirm new Supreme Court justice, says Sen. Lindsey Graham
Romney on Tuesday announced that he supports moving forward with a Trump Supreme Court nominee to replace Ruth Bader Ginsburg. "The historical precedent of election year nominations is that the Senate generally does not confirm an opposing party's nominee but does confirm a nominee of its own," he said in a statement posted on Twitter.
Here's his tweet:
And here he is giving more color on his decision:
Romney's announcement drew sharp reactions on Tuesday from both sides of the aisle on Twitter TWTR, +6.04%. Here are just a few notable examples:
–